WHAT IS THE ELIZABETH FORWARD STUDENT AID FUND?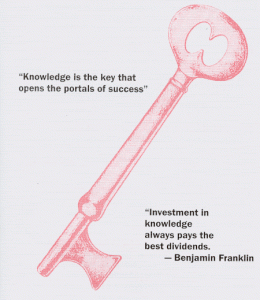 The Elizabeth Forward Student Aid Fund (EFSAF) was created in 1962 as a non-profit corporation to solicit and raise funds to provide undergraduate loans to deserving students. In 1992, the Board of Directors for the EFSAF dedicated the fund's existence to the memory of Dr. Frank R. Bondi who was one of the founders of the organization and served as its president for 30 years.
In 2012, the Board of Directors voted to transition EFSAF from an organization that provides loans to an organization that provides scholarships. In 2015, EFSAF started to award annually three scholarships to graduating seniors of Elizabeth Forward High School (EFHS) who plan to continue their education as full-time students and two scholarships to EFHS alumni who are full-time undergraduate students studying at the sophomore, junior, or senior level.
For 2019, three $2,000 scholarships and one $1,000 scholarship will be awarded to graduating seniors and four $2,000 scholarships will be awarded to continuing students. To learn more about these scholarships and to get an application, click on the appropriate link below:
HOW CAN ONE CONTRIBUTE TO THE FUND?
Donations (which are tax deductible) are to be made payable to the Elizabeth Forward Student Aid Fund and should be mailed to:
Elizabeth Forward Student Aid Fund
c/o Mr. Scott Biddle, Treasurer
826 Scenery Drive
Elizabeth, PA 15037

"The continued operation and success of the Elizabeth Forward Student Aid Fund will depend on the dedication and efforts of the Fund's Board of Directors and the response of the community we serve."-Dr. Frank R. Bondi-
ELIZABETH FORWARD STUDENT AID FUND BOARD OF DIRECTORS
Officers
Carolyn Adams – President
Scott Biddle – Treasurer
Robert G. Xides, Jr. – Vice President and Legal Advisor
Darla Twale – Secretary

Board Members

William L. Benedetti
David Caird, III
Christopher Foster
Keith Gephart
Tim Guffey
Kevin Ryan
John Shank
Honorary Board Members
William R. Benedetti
Richard P. Bondi
Pamela Bondi Cignetti
Jay H. Feldstein
Daniel Pavlic
Donna Shultz
Donald Similo
Albert Voss
Ex-Officio Board Members
James Hanlon – Financial Advisor
Beth S. Mills – District Magistrate
Todd Keruskin – EFSD Superintendent
Michael Routh – EFHS Principal
Joe McManus – EFHS Guidance Counselor
Nancy Gierl – EFHS Guidance Counselor
The Elizabeth Forward Student Aid Fund is a non-profit corporation that is separate from the Elizabeth Forward Alumni and Friends Association