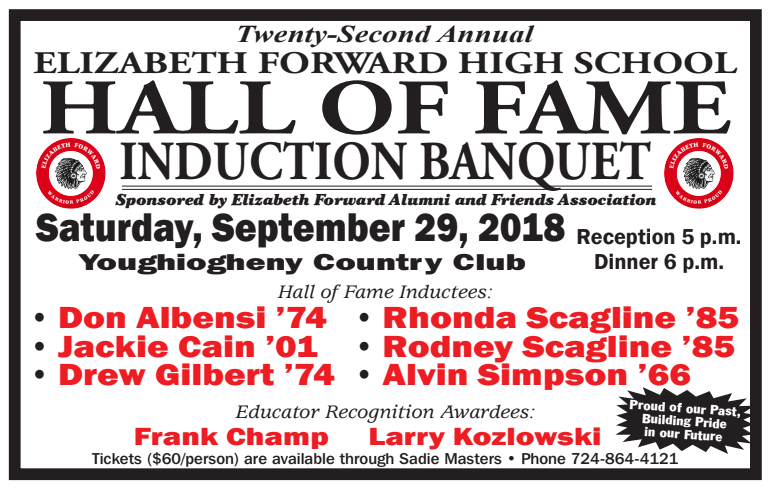 If you'd like to nominate someone, please download and complete a nomination form

Updates:
Applications for 30 scholarships for the EFHS Class of 2018 are now available. All applications must be submitted before February 28, 2018.

Please see the EFAFA Scholarships page for more information and applications.
Please see the Class Reunions page for more information on

Planning of the Class of '98 reunion
The Class of '71 Birthday Bash
Mission Statement:
EFAFA's mission is to provide a means by which interested alumni and friends of Elizabeth Forward High School (formerly Elizabeth High School) can maintain an enduring relationship with past and present students, faculty, and staff of the Elizabeth Forward School District. By promoting Association membership and alumni activities and providing assistance to the School District and its stakeholders, the Association will accomplish its mission.